MyDevice version of SPSS
1. Open the MyDevice web page:
http://mydevice.georgiasouthern.edu/
2. Enter Georgia Southern username and password in the space indicated on the log in window: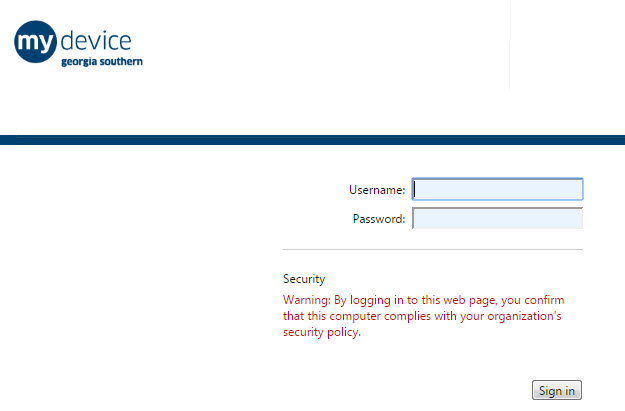 3. Select and click on SPSS in the webpage that follows the log in: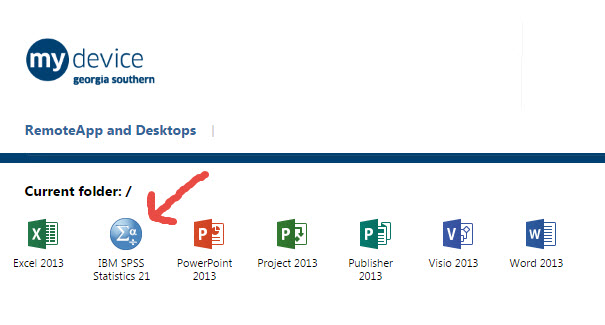 4. Once SPSS is selected, a small file will be downloaded. This file must be run to activate the SPSS program. Click on file to run it.
This file will be downloaded each time you log into mydevice to run SPSS.

5. A new log in window will appear. Important -- you may have to add AD\ before your username for this to launch correctly.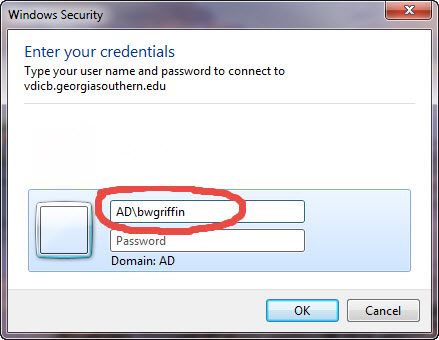 6. SPSS should now begin to run. It could take a few minutes to initialize.
7. You may get warning windows. I don't know the best action for these, but I circled in red below the action I took with both and SPSS was able to run correctly for me.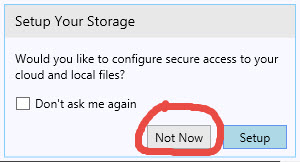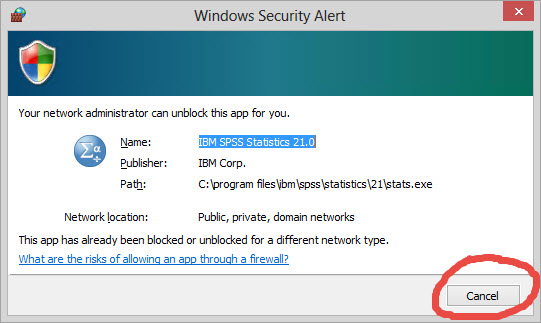 8. Once SPSS begins, you may be prompted with the following start window. Select "Type in Data" then click "OK"